The ideal beach and safari destination. The best of beach and bush.
Cape Vidal on the Eastern Shores is a rare beach-and-bush destination… the best of two worlds. The resort is situated in a marine reserve yet only a short drive away from game areas. Marine life includes humpback whales, dolphins, rare turtles, whale sharks, marlin and sailfish.
From St Lucia to Cape Vidal, several loop roads lead to excellent natural features for bird-watching, game viewing and scenic lookout points. The Eastern Shores section hosts elephant, rhino, buffalo, crocodile, hippo, hyaena, leopard – and many species of smaller game.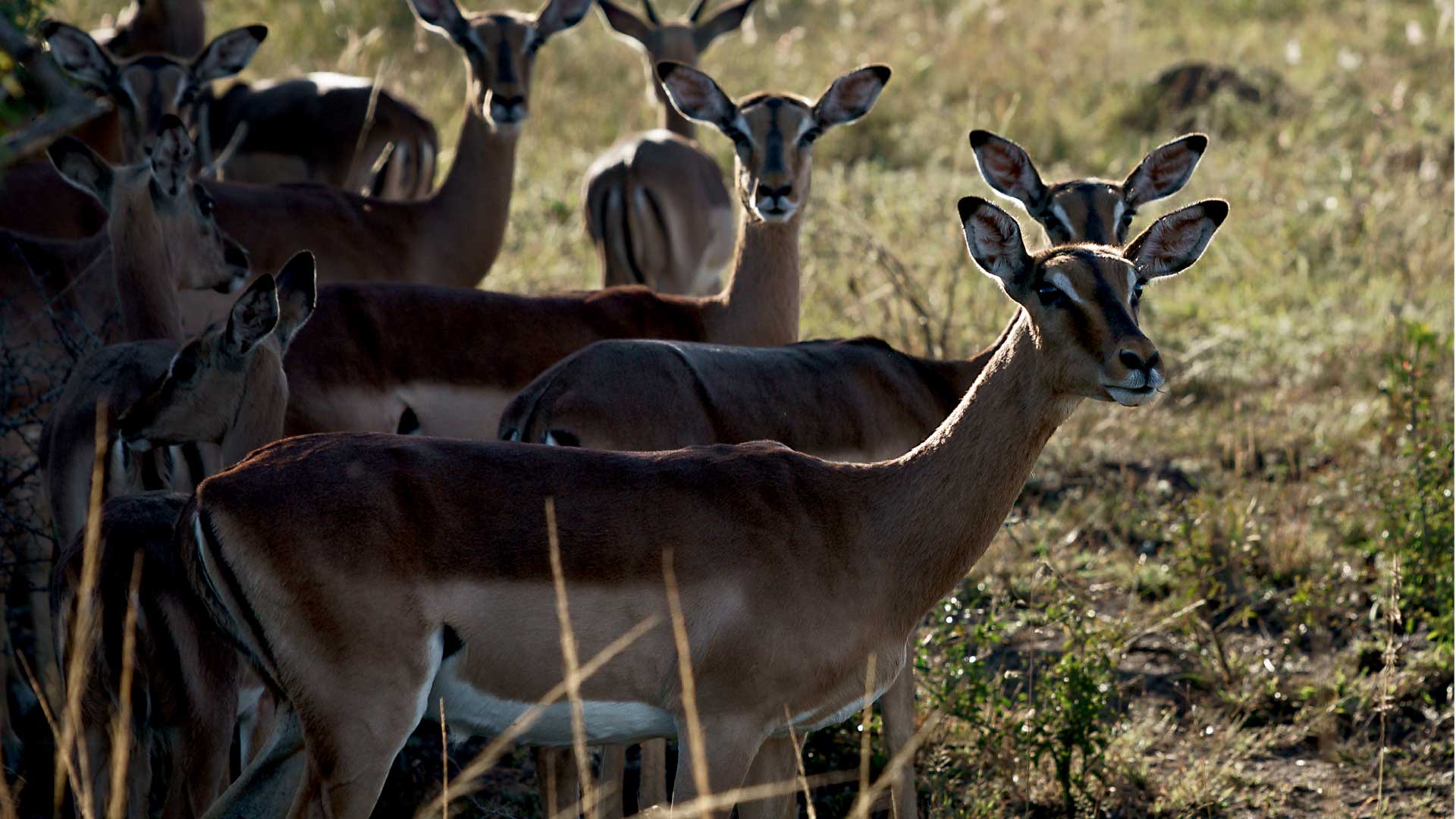 With its fresh-water pans, swamp forest and grasslands, the area hosts many sought-after avian species such as the pink-throated twinspot, rufous-bellied heron, Livingstone's turaco, dwarf bittern, Rudd's apalis and southern banded snake eagle.