Abounding with treasures both old and new
Place of ancient secrets
Sixty million years ago, this strip of land on the western side of Lake St Lucia was covered by the sea. Fascinating marine fossils of both animals and corals are still found scattered throughout the area.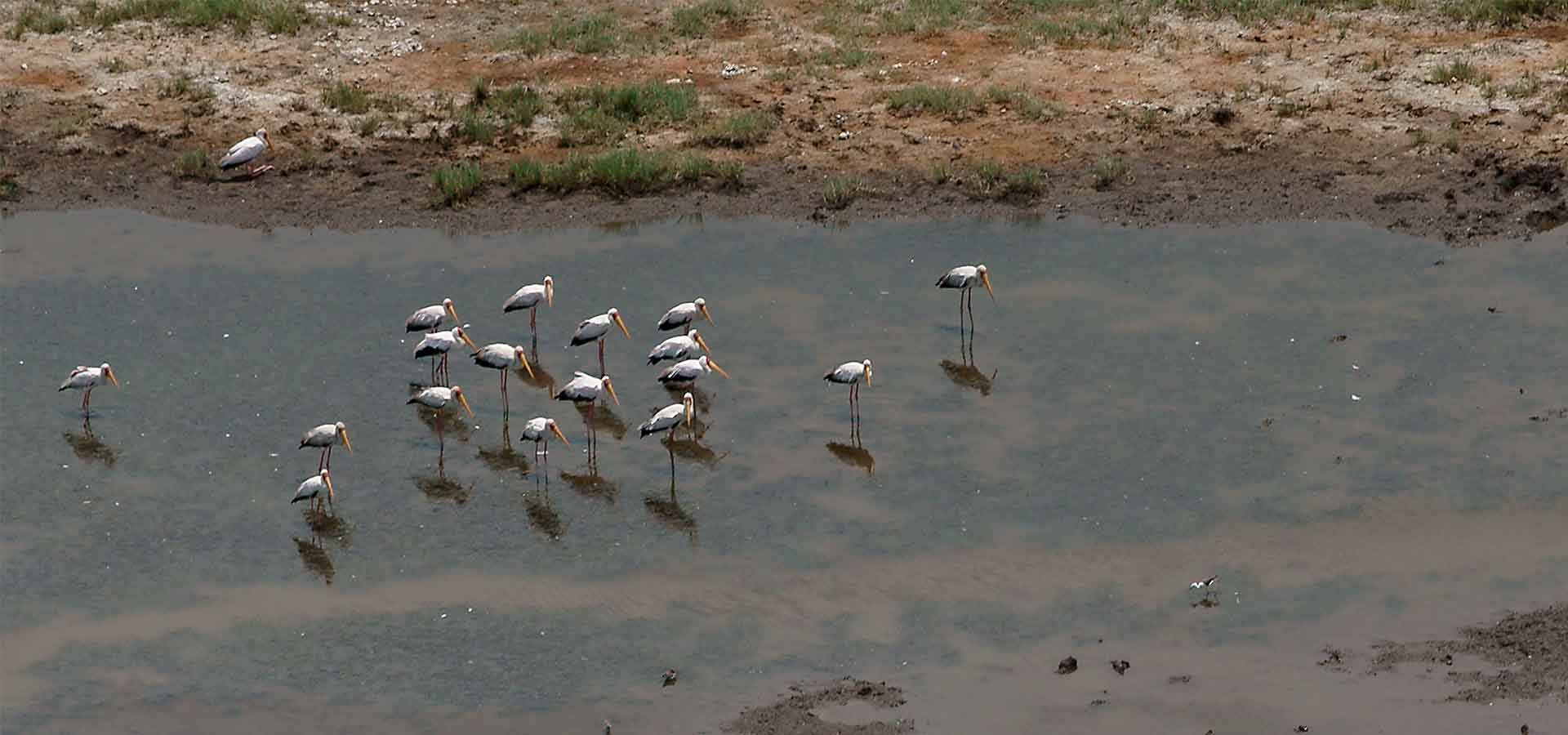 Discover the thrill of the Small Five…
False Bay is the widest section of Lake St Lucia, hemmed in by two peninsulas – the Nibela to the north and the Nhlozi to the south. It is a unique area that offers visitors the opportunity to experience the joy of discovering the smaller species. The area is comprised of a variety of habitats including woodland, thornveld, open savannah, shoreline, and one of the richest remaining pockets of sand forest left in Southern Africa. These habitats provide excellent bird-watching and are home to an abundance of smaller game species. Whether on foot or horseback, the Park is sure to reveal the little wonders of nature like antelope and primates, birds and butterflies.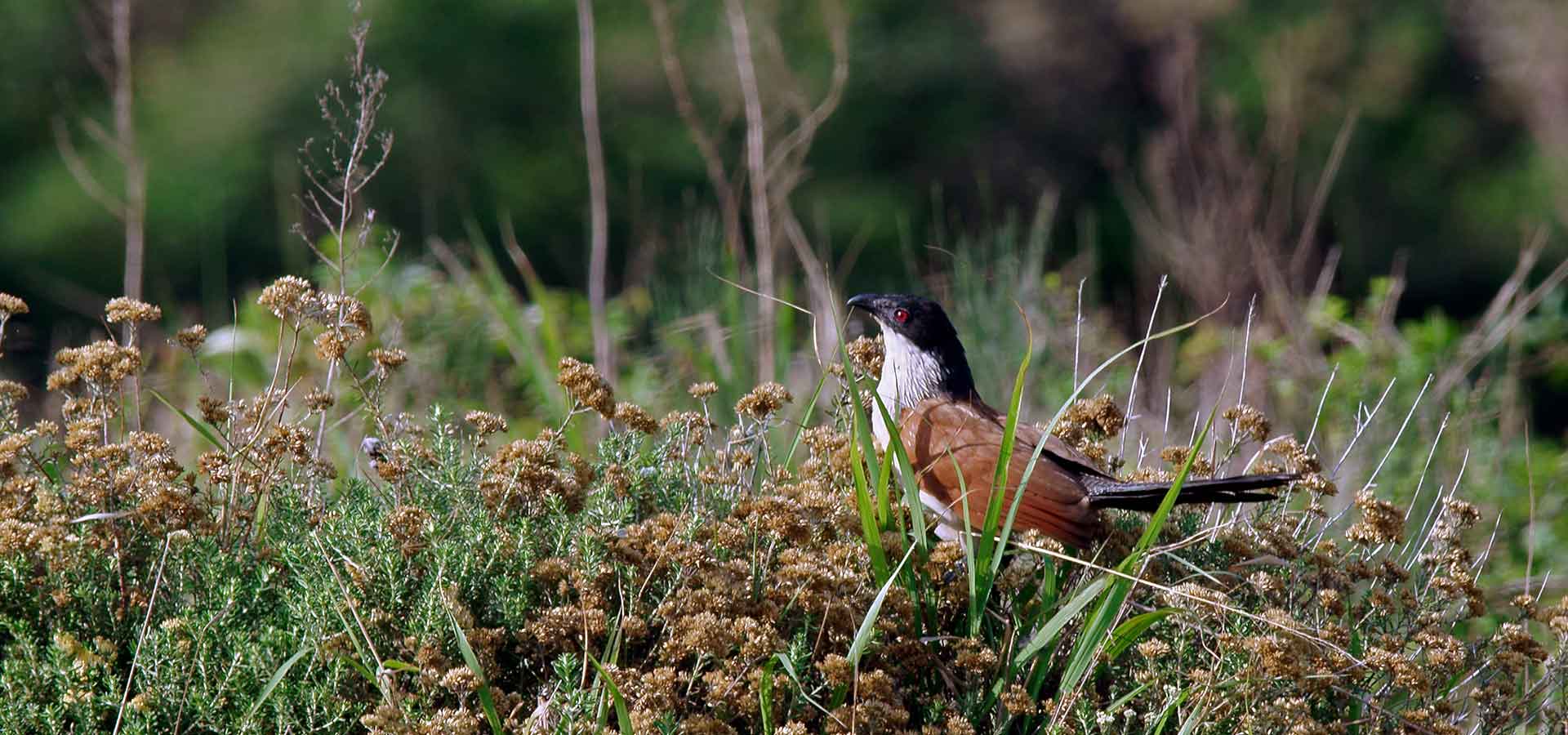 …And a few scary inhabitants, too
But don't be fooled by the Park's understated, benign charm. There are Nile crocodiles in the lake, as well as hippo – Africa's most lethal animal. They wander the area by night, coming out of the water to graze. The presence of these animals makes swimming hazardous, but boating and fishing are possible.
Birds and butterflies
This is an excellent place to view many species of birds and butterflies. Birders regard iSImangaliso as one of the finest places to spot African broadbills, and colourful species such as the gold-banded forester and forest queen are found in the area. Visitors can also see one of the country's few remaining pink-backed Pelican colonies here.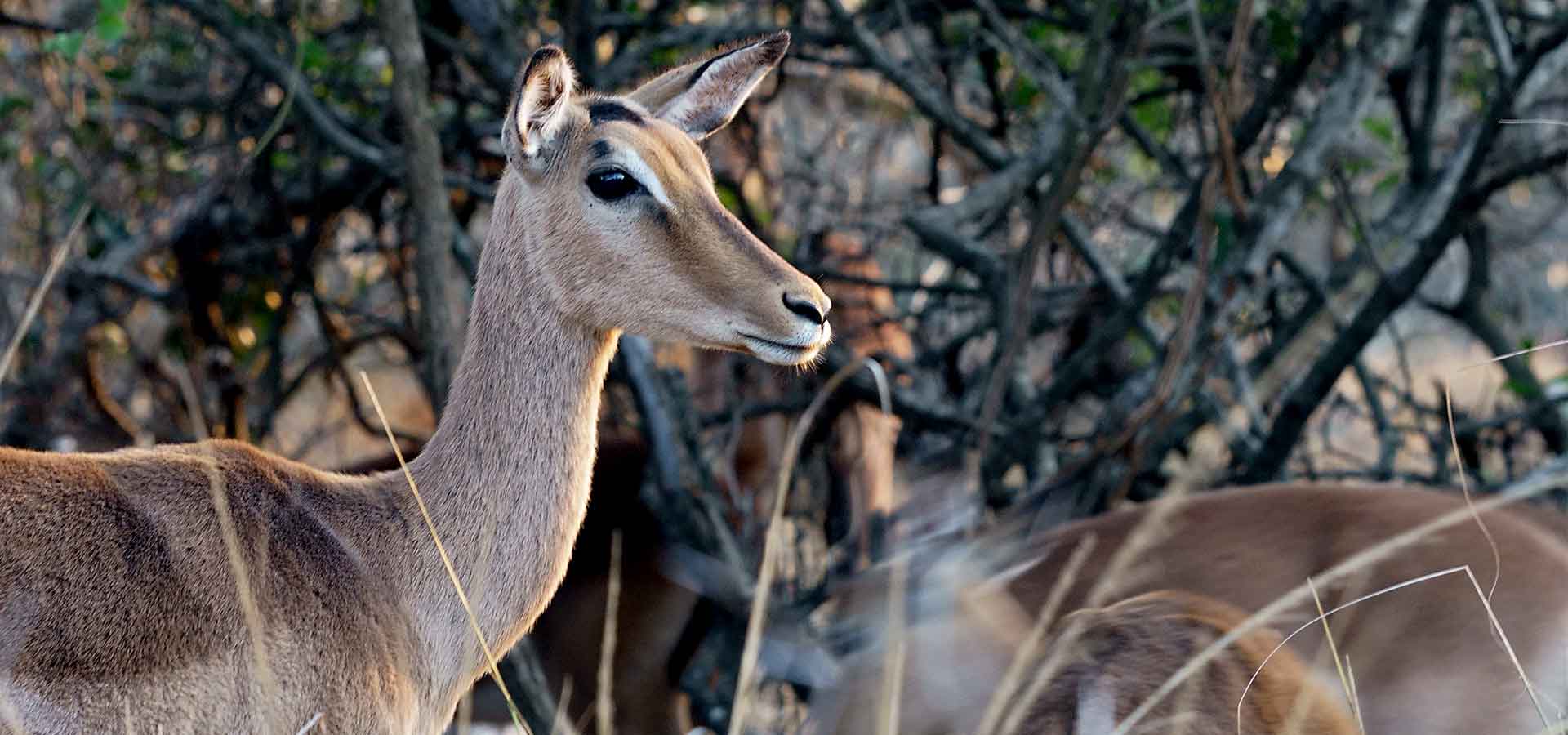 Take a walk on the wild side
Two self-guided walking trails have been established to allow visitors to enjoy the full benefit of the area. The Dukandlovu and the Mphophomeni trails enable visitors to explore the sand forests, thornveld and open savannah on foot. Trails average 8km each, meandering through forest and along the Lake shoreline.