An estuary system comprising of four lakes linked by a network of channels
The Kosi Bay section of iSimangaliso, a rich tapestry of lakes which borders Mozambique, has been described as the last haven of untouched African paradise. It is a wonderland of blue sea and dazzling white beaches, wetlands and lakes and reed channels, raffia palm forests and mangrove swamps. Exploring the area is only possible in a 4-wheel drive vehicle.
Fish for fascinating cultural experiences
The local Thonga (the Tembe community) have a rich and fascinating history. Kosi Bay is famed for the traditional, woven fish traps and palisade kraals used by the community for well over 700 years – a skill passed down from generation to generation. The palisade fish kraals consist of a guide fence that curves in towards a fish trap, allowing fish easy entry but no escape. The traps are designed for small fish to escape, so there's no major impact on the thriving fish population.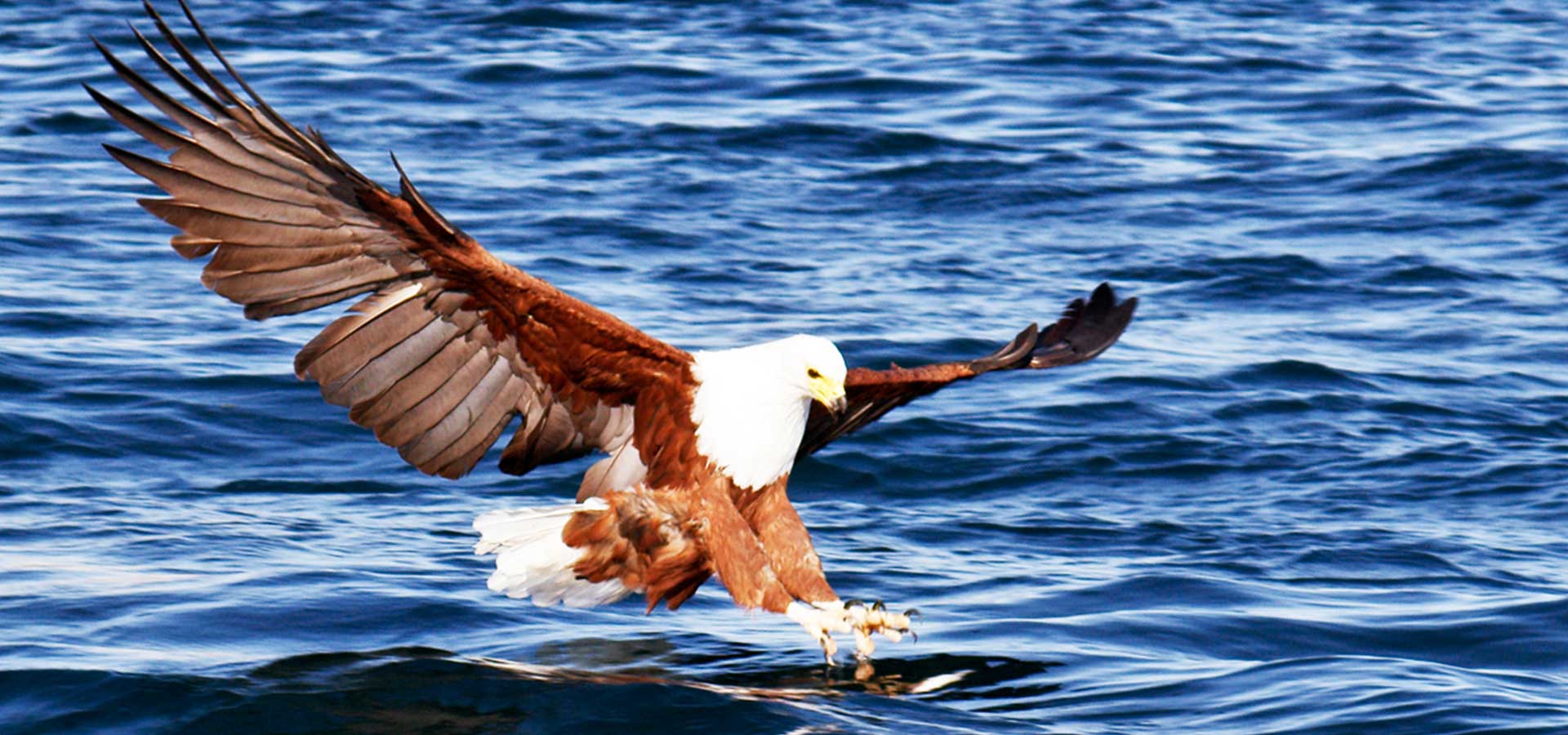 Marvel at nature's struggle for survival
Kosi Bay beaches are the traditional breeding ground for leatherback and Loggerhead turtles. To observe one of the gigantic leatherbacks (weighing up to 450kg and over 2m in length) as she hauls herself uphill from the surf beyond the tide line to dig her deep hole and then lay over 100 white glistening eggs, is the experience of a lifetime. Nesting – and then hatching – runs from October to February. Only three in 1,000 of these hatchings will make it to adulthood – and then return two decades later to nest on the very same beach.
Explore Africa's lake district
The Kosi Bay system is one of the most beautiful and pristine lake systems on the African coast. Consisting of four lakes – Amanzimnyama, Nhlange, Mpungwini and Makhawulani – the system is connected by meandering channels and fringed wetlands before it runs into the Indian Ocean via a shallow channel and estuary. A boat excursion from Lake Nhlange to Lake Makhawulani is a scenic meander through the reed channels, offering an opportunity to snorkel along the mangrove banks or visit the Thonga fish traps on Lake Makhawulani.